Time for Andean tales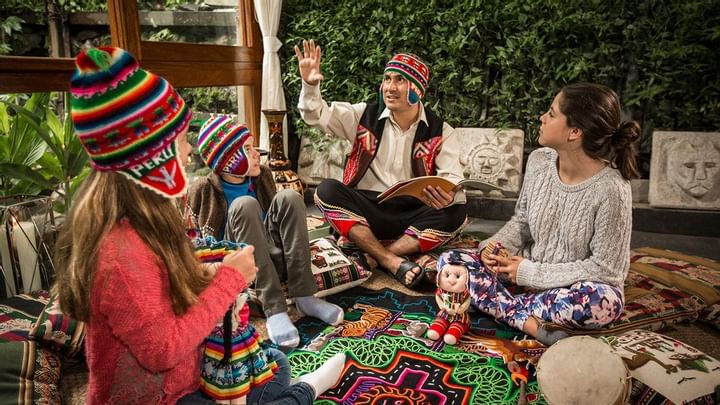 In the "Time for Andean tales", families will be fascinated with the story "The Adventures with Allco in Machu Picchu", about the Peruvian puppy and his friends visiting Machu Picchu.
Synopsis of the Story:
Allco, a Peruvian hairless puppy, also called an Inca dog, will undertake a trip to Machu Picchu from the warm village of Pimentel in Chiclayo, with his inseparable friends Lalo, Panchito, and Marita. The journey will become unforgettable and lots of fun for this unique group. Join us in Sumaq to discover this enjoyable story.

Includes:
Told in Spanish and English
Set with lamps, blankets and cushions on the floor.

Notes:
Participation: All ages
Capacity: 2 - 10 persons.
Place: Hotel terrace
Class Time: 15:00 hours from Monday to Friday
Activity included