Come With Us to Lamay!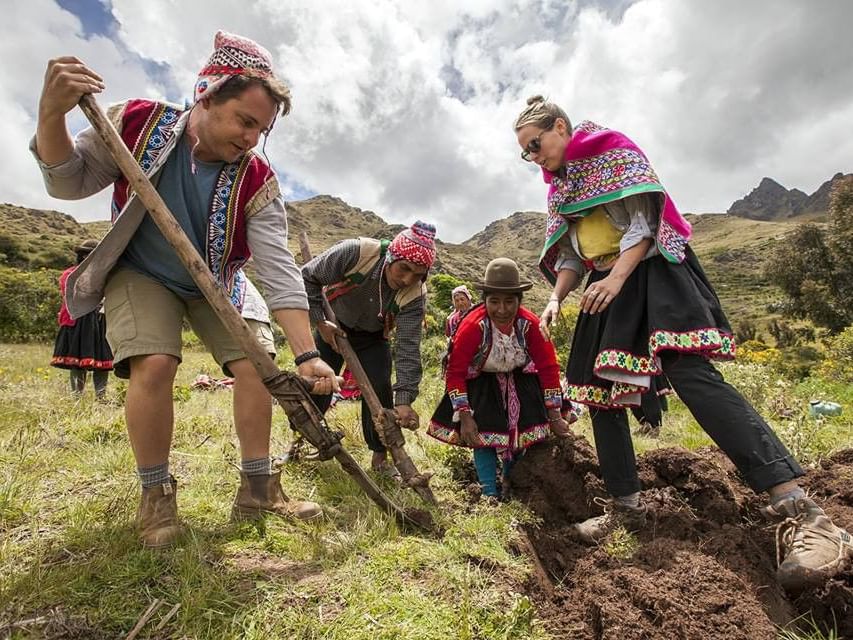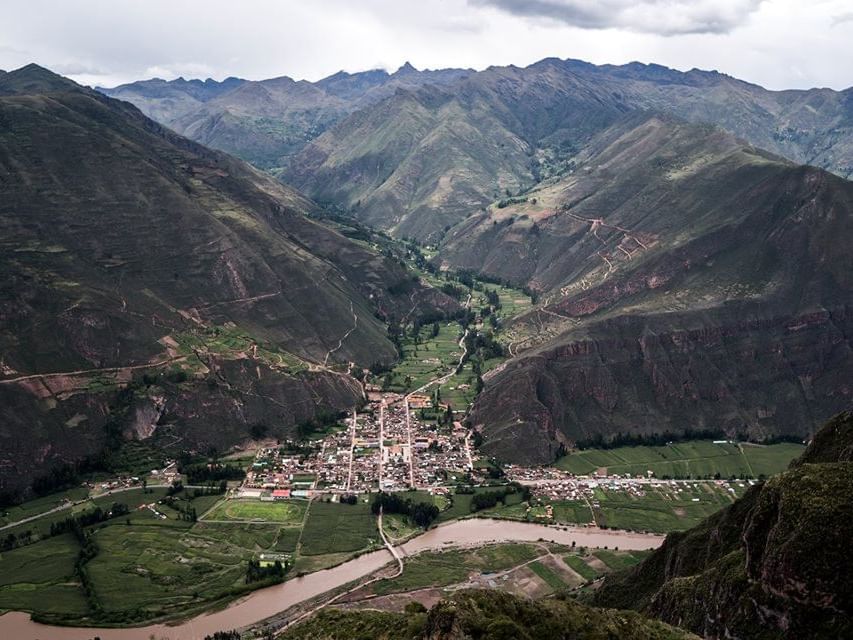 A group of young climbers, some families from Cusco, a group of tourists accompanied by a guide, and a smiling lady who sunbathes outside her house and greets us when she sees us passing by. We are in Lamay! A place that receives all kinds of visitors and invites us to discover that Cusco has many more options than we thought.
If you are in the capital of Cusco, you only need 50 minutes to get to Lamay. It is important that you know what activity you want to do in this town before you arrive so you can use your time much better.
If you are passionate about getting to know the Andean culture and would like to visit traditional homes, do not hesitate to contact us. We have a tour in which we will explain what life is like in the town and what kind of agricultural activities there are in the area. We will also visit local businesses such as the famous "Chicherías" where the drink of the Incas is served: the chicha made of fermented corn. We can also observe how guinea pigs are raised, small rodents that are part of the local cuisine. Finally, we can taste a coffee or beer.
On the other hand, if sports are your thing, there are places equipped for climbing in this district of the Sacred Valley. Another option is to take bike rides. The green landscape that can be seen from Lamay is perfect for outdoor activities.
If you want to combine the visit to archeological sites with physical activity, the walk to Huchuy Qosqo is the perfect option for you. This is an ancient architectural center that was used by the Incas. It bears its name (meaning "little Cusco") due to the similarity to that city. From Lamay, you can walk for approximately 3 hours and reach this old resting place of the Inca Wiracocha. Do not forget to bring water and protect yourself from the sun.
Finally, Lamay has thermal baths very close by– you can make this visit if you like to be in touch with nature and want to have a relaxing day. If you want to spend the night, rooms are rented by the hot springs, although camping is also possible.
Whichever option you choose in Lamay, we hope it helps you to get to know a little more about the Andean culture and geography. Do not hesitate to write to reservations@sumaqhotelperu.com if you have any questions or would like to visit this picturesque place with us.