Pisac Market: an encounter with Andean tradition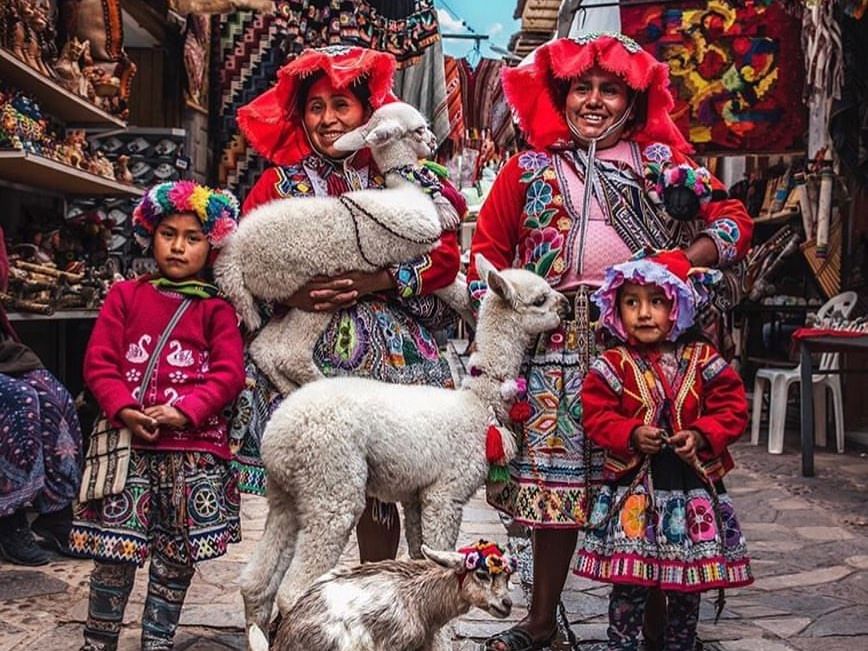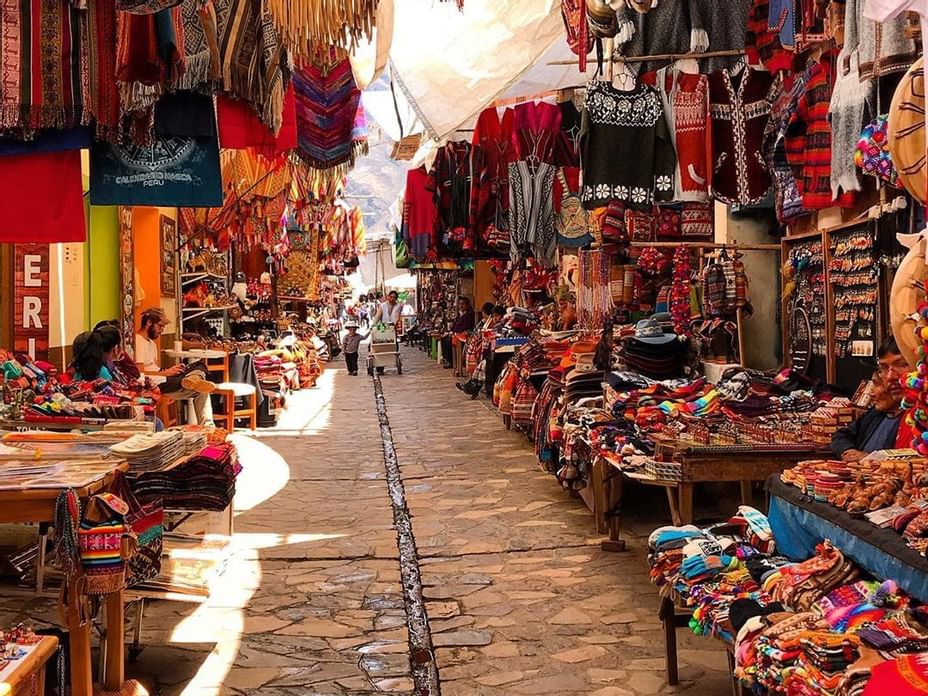 When we talk about traditional communities, markets take on special importance. In them, you can find the heart of their customs– we can learn from their main economic activities, listen to their native languages, and even take with us a little of their culture, a little of them. In the Cusco region, this is particularly true when referring to the town of Pisac and the popular traditional market that located there.
This is a meeting place for locals and visitors, where you can find an innumerable amount of quality textile pieces, as well as varieties of food dishes, some snacks such as delicious choclo (local name for corn) with cheese, fruits , vegetables, drinks, and more. Its popularity among travelers is due to the fact that here you can find original works done by the communities that live in and around Pisac. These are made following ancestral techniques from the time of the Incas, so their cultural value is extremely high. In addition, thanks to the large number of colors used, the exhibition of these works becomes a type of art show. On the other hand, if you are fond of photography, this place offers countless and precious details that you can capture.
If you want to arrive from Cusco, the route by car lasts only 45 minutes, following the path to the Sacred Valley. You will find the market every day of the week, but we recommend visiting it on Sundays– on that day, the artisans of the surrounding communities come to this place to offer their products. Thus, you can find an original, more varied offering and the market is much more alive!
We recommend taking a whole morning to walk calmly and observe the handmade pieces. If you want to have lunch in Pisac before leaving, you can venture to try the meals offered in the square by women from the same community. They usually have dishes made from local products such as corn, potatoes, quinoa, various vegetables, and animals raised on their farms such as cuy (guinea pig) or free range chickens. If you prefer a more classic option, you will find very good restaurants such as "Mullu" or "Cuchara de Palo" where you can also choose typical dishes.
We would like to know in the comments if you had heard about the Pisac market before and what you would like to buy if you visit this place. Sumaq wants you to get the best experience during your visit to Cusco, and this market is one of the places you can't miss! If you have more questions or would like to stay with us in Aguas Calientes, please send us an email to reservations@sumaqhotelperu.com.