The Inca Trail to Machu Picchu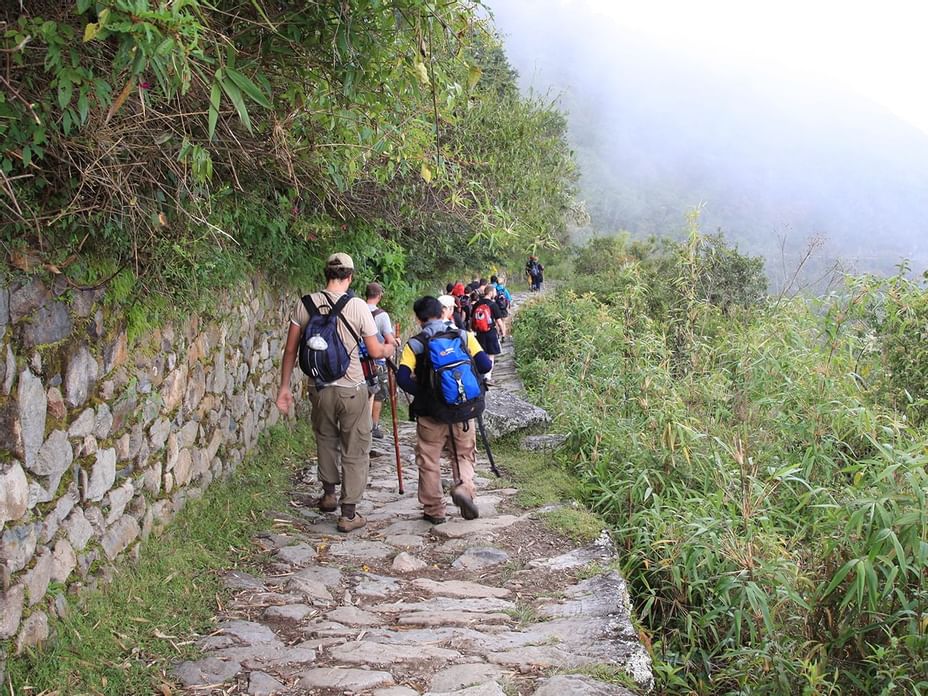 Qapaq Ñan (as it's called in Quechua), known today as The Great Inca Trail, was an extensive road network built by the Incas to unite all the conquered territories. Recall that this empire spread throughout South America to countries such as Colombia, Ecuador, Bolivia, Chile, and Argentina. However, the importance that this route had in its time was greater in the central places of the empire, that is to say in Cusco and its surroundings. In particular, the paths of the Qapaq Ñan that led to places of rest or abodes of the Inca were the ones that had better construction and maintenance.
Currently, much of it can be explored in all its magnitude, but the most famous and preferred path for visitors is the one that leads to Machu Picchu, a sacred city for Inca royalty. This hike of moderate intensity is considered to be the best on the continent since on it you can see various Inca archeological sites, and the scenic beauty that accompanies the walkers is extraordinary.
The Inca Trail to Machu Picchu consists of 43 kilometers that are traveled in 4 days and 3 nights. The trip will take you through a rugged geography where you will ascend and descend the mountains. Some days will be a bit colder, but as we approach our final point, we will enter the high jungle section, where we will feel warm and have to protect ourselves from mosquitoes. Because this attraction is in great demand, tickets must be purchased well in advance, so we recommend making your reservation at least 6 months ahead of time.
There is a shorter version of the trail for those who did not find availability for the classic option or for those who only want to walk for a day. This is called "Kilometer 104" or the Short Inca Trail. It takes between 6 and 7 hours and travels 12 kilometers on foot. The reservation for this trek can be made with less advance time.
It is important that you bring clothes for both cold and heat (we recommend dressing in layers), insect repellent, sunglasses, a large reusable bottle of water, snacks, and toiletries.
Have you ever dreamed of doing the Inca trail? Did you know that it is part of a large network of roads throughout South America? Leave us all your comments. We look forward to reaing them and answering all your questions. Also, if you need help with your trip or want to book a room at our Sumaq hotel in Machu Picchu Pueblo, please write to reservations@sumaqhotelperu.com– we will be happy to help you!