Junior Suite with river view
For a surely unforgettable visit to Machu Picchu, relax in your own cozy living room or enjoy the view of the towering mountains and effervescent Vilcanota River from your private balcony or Jacuzzi tub. Take a well-deserved break and delight in a relaxing bubble bath before or after a delicious dinner in our gourmet restaurant.

These extra spacious suites with modern décor and Andean accents include all the amenities of luxury, such as the menu of pillows, king size beds and down comforters. Additional amenities include a coffeemaker and our select aromatic MLesna teas, perfect for winding down after a day of touring.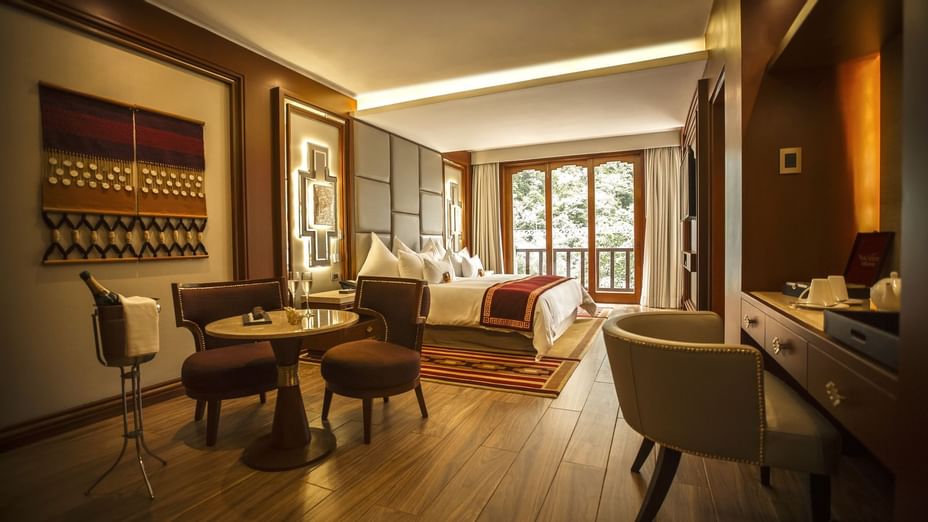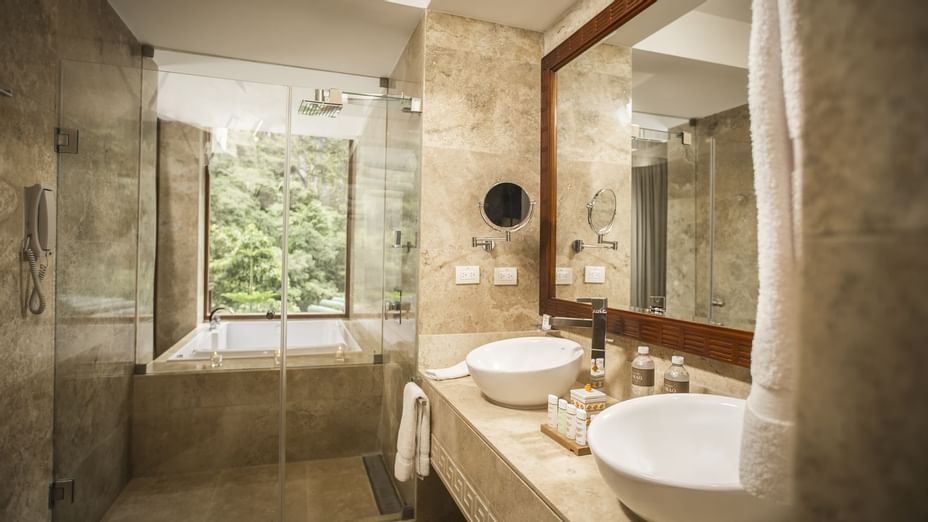 In-Room Amenities
Complimentary wireless Internet
Coffeemaker with organic coffee
Flat-screen TV with cable channels
Name-brand bath amenities
Air conditioning, heating