Sumaq Deluxe family room
Our privileged accommodation turns the journey of our travelers and their little companions into a great family adventure.

At Sumaq Machu Picchu Hotel we have 1 Sumaq Deluxe family room, which is located on the lower level of the hotel . Our room have 4 comfortable full size - beds, and the accommodation is for 8 people: 4 adults and 4 children.
Amenities for children: board games, slippers and bathrobes, welcome drink and special snacks.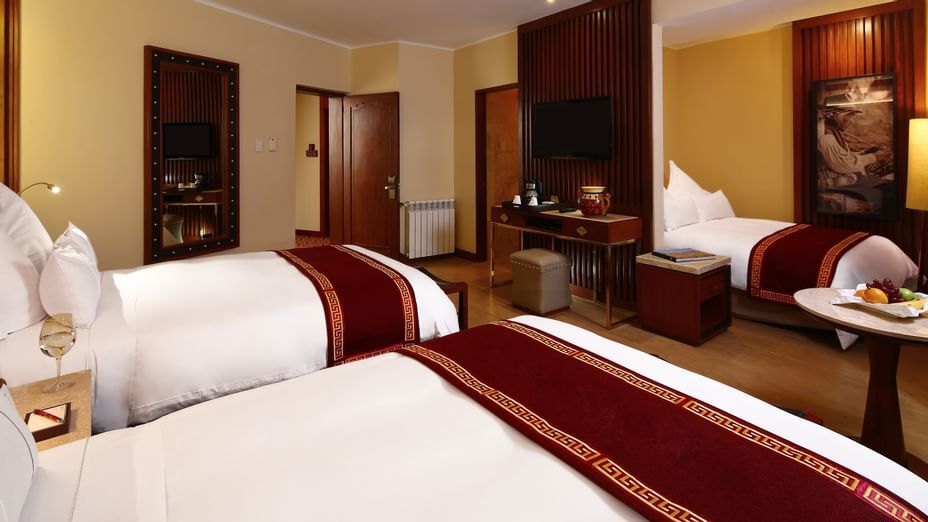 In-Room Amenities
Complimentary wireless Internet
Coffeemaker with organic coffee
Flat-screen TV with cable channels
Name-brand bath amenities
Air conditioning, heating