An ancestral tradition: the weavers of Chinchero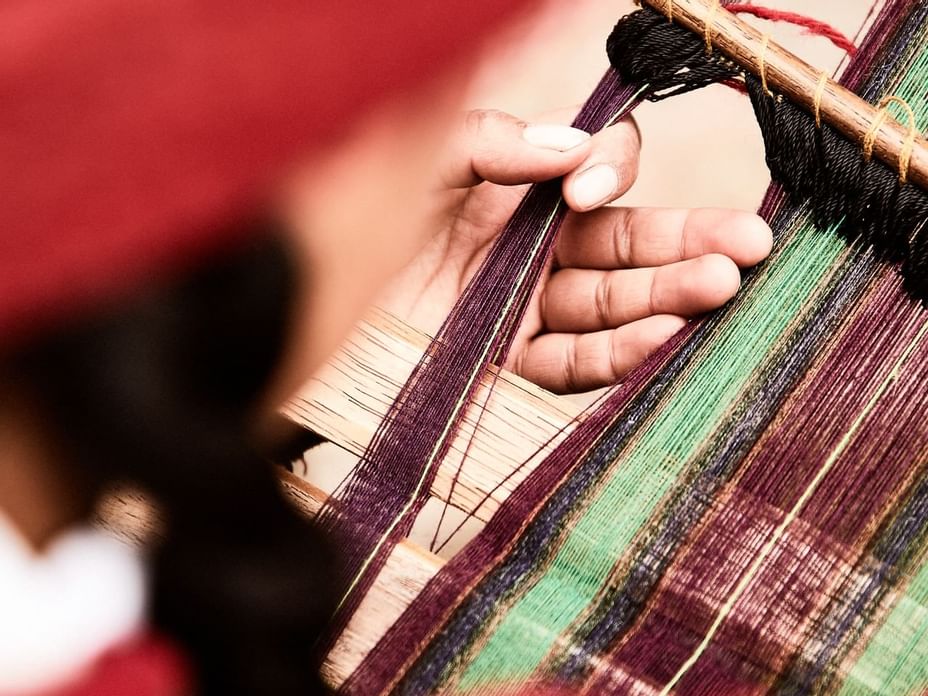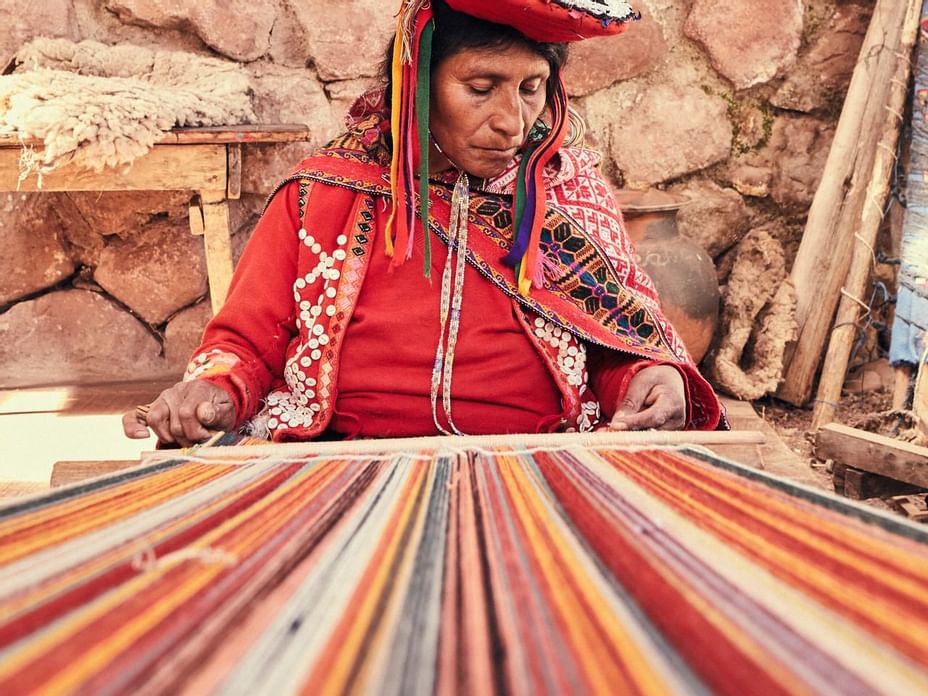 Valentina is a smiling young woman who lives in Chinchero, in the Cusco province– a special place in the Sacred Valley. This town, protected by the Chicón mountain and beautified by the Piuray lagoon, has been the home of her family for several generations and she has seen it grow. From a very young age, she watched with curiosity and gradually learned about her family's trade, one that identifies them as residents of Chinchero, joins them as a group, and gives them the income they need. We are talking about the ancient art of weaving.
Valentina represents the third generation of weavers within her family; her grandmother and mother are also dedicated to this activity. And, although today she continues to use the same techniques and empirical knowledge to make her looms, many things have changed. Since the number of tourists visiting the Cusco area has been increasing year by year, they decided to add value to their work and show a feature that has not been exploited until now, but is very much appreciated by visitors: the weaving experience. Thus, the community decided together to open a textile center where tourists can learn first-hand the entire process of creating a piece: from when wool or fiber is obtained until the product is finished.
Today, you can find various textile centers in Chinchero. At them, female weavers like Valentina will teach us how to use different elements of nature for the treatment of fiber. First, you will get to know about the properties of the "shampoo of the Incas", which is used to clean the wool deeply. This is a natural root called Saqta that only needs to be grated and mixed with a little water to generate foam and exert its cleansing power. Then we will observe how this raw material is dyed with various shades of color obtained based on cochinillas, lemon juice, and various local herbs. Finally, they will show us how they use the waist loom, a tool used for weaving. A single piece can take up to two months to complete, due to the large number of details and the completely manual process.
We hope that this article has taught you a little more about the technique of weaving, which has been done for over 6,000 years in Peru. Did you know that even the most vivid colors can be obtained from a natural source? Please write us with your comments and questions. If you want to book a room or other activities with us at our luxurious Sumaq hotel in Machu Picchu, please email us at: reservations@sumaqhotelperu.com.