Discover Andean Christmas: the Tradition of Santurantikuy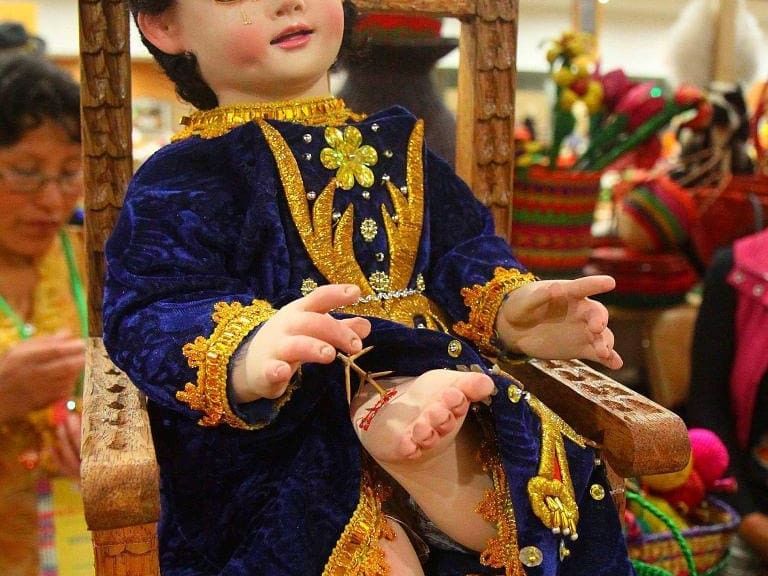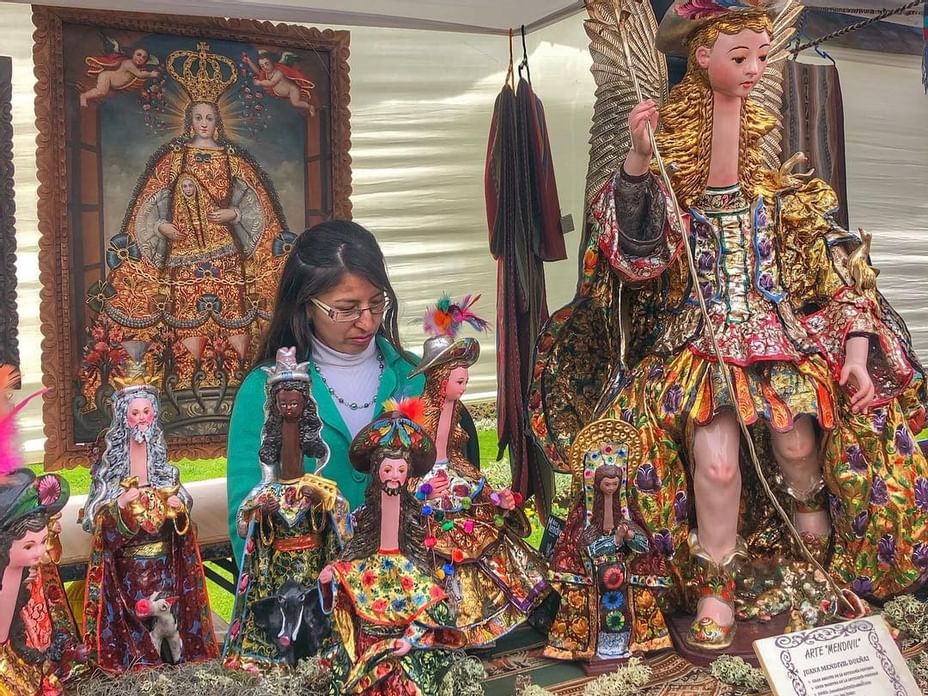 There is an important tradition in Cusco in which artisans from different villages undertake a trip to the city during December to be part of the famous Christmas fair, "Santurantikuy". This is a custom that has been developing for many years in the city's iconic Plaza de Armas and is considered to be part of the Cultural Patrimony of the Nation. It offers handmade products to decorate Christmas nativity scenes, as well as some typical foods and drinks. At Sumaq Hotel, we join the efforts to protect and preserve this beautiful tradition by inviting you to get to know a little more about it.
Santurantikuy means "sale of saints" in Quechua, the native language of the Inca empire, and that is precisely the main activity that takes place in this traditional market. Its origin dates back to colonial times, when some very talented indigenous people learned to make sculptures and religious paintings. In this way, the creation of the small figures or "saints" for the Christmas creche was perfected and, since then, it became a practice that has continued to this day.
On December 24th, the plaza receives, beginning early in the morning, hundreds of families from Cusco, who come excitedly to look for the figure that is needed for their nativity scenes: maybe a burro, a shepherd, or the protagonist of the holiday, the Manuelito child. This is an image that represents an Andean version of the baby Jesus, much closer to the inhabitants of the Andes. You can see a small shepherd who has a thorn in his foot. The hair used for decoration is obtained from the first cut of a child from the community where the image was created.
On that night, prior to the arrival of Christmas, the "Mass of Rooster" is celebrated in the cathedral. This ceremony is very special since you can hear Christmas carols in Quechua and some people bring the figure of the Manuelito child they bought at the fair so that the priest can bless it. On the outskirts, a typical drink made with milk and cinnamon called punch is served for those who want to warm up a little. The atmosphere is festive and exciting, everyone wishes each other a "Merry Christmas" even to strangers, and then they rush back to their homes to meet their families and share the Christmas dinner.
If you want to have a special and unique Christmas, Cusco offers an experience of tradition and incomparable art that you can share with those you love most. If you would like information about our exclusive rooms in Machu Picchu, please write to reservations@sumaqhotelperu.com. On behalf of Sumaq Hotels, we wish you a Merry Christmas!