Awanacancha: refuge for South American camelids and textile culture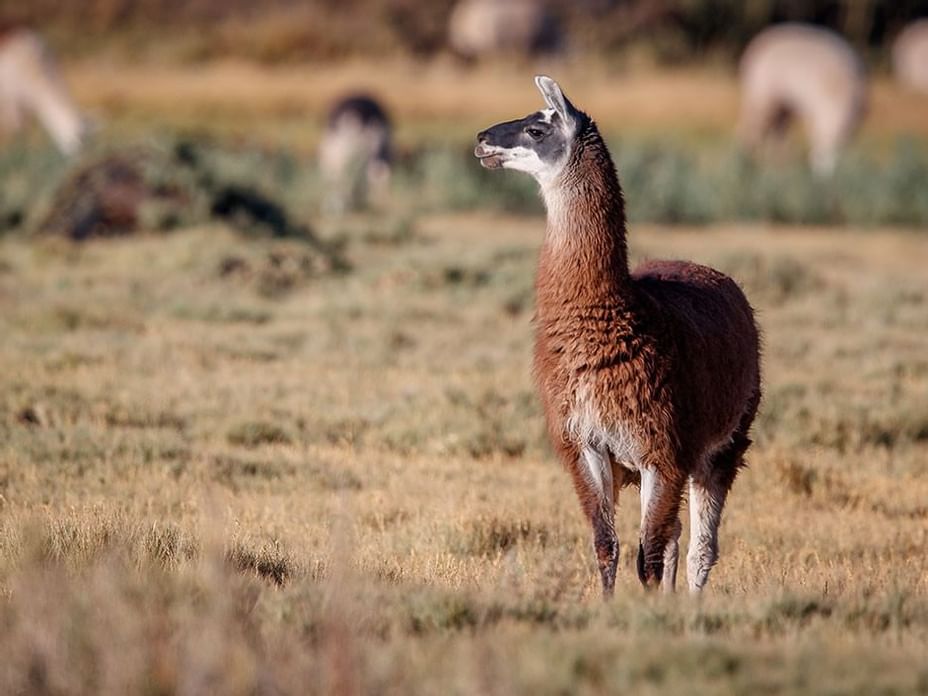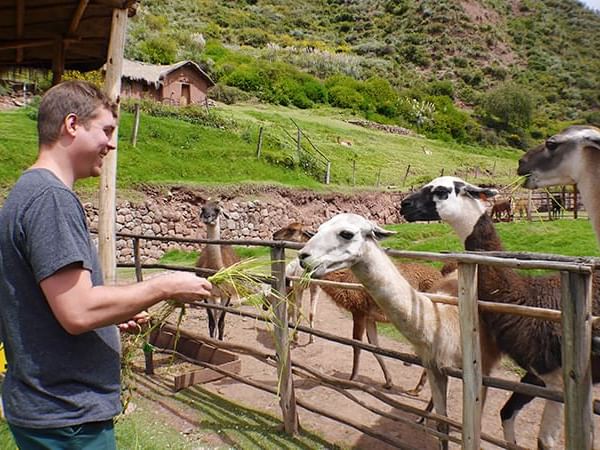 Few elements are as connected with a visit to Peru as a selfie with a llama. Having a photo at Machu Picchu and another with one of these animals are part of the "bucket list" of many travelers. Llamas, alpacas, and vicunas generate a lot of warm feelngs among the thousands of visitors to the high-Andean area of Peru, and the excitement of seeing one of these peculiar inhabitants of the Andes is great when finally in the country. Therefore, we want to tell you about a place where you can interact with these Andean camelids, learn about their characteristics, breeding, and habitat, as well as observe the work that is done thanks to the high quality fiber that these noble animals provide us. We are talking about the textile interpretation center of Awanacancha.
Awanacancha is located shortly before reaching the town center of Pisaq, just 40 minutes on the route from Cusco. The entrance to the premises is free and there's a lot included. Depending on the program of the day, we will begin our visit by receiving a very complete and detailed explanation about how the wool of llamas, alpacas, vicuñas, and guanacos (the latter are the least known of the camelids, but also an important part of the production process) becomes the high quality fiber used to make different types of garments. We will learn how to clean this material using completely natural elements, how to dye it using vegetables and some colored insects such as the cochinilla, and finally how it is transformed into skeins that the villagers themselves use to weave.
The second part of the exhibition consists of a demonstration of the weaving techniques by the villagers that make up this community. Peru has a very rich textile tradition that continues to this day, therefore this activity in addition to being commercial and providing significant income to the community, is also cultural.
Finally, the most anticipated part: we will get to know the animals and interact with them! We will see the elegant vicunas, the great llamas, the strong alpacas in their different types– suri and huacaya, and finally the guanacos. We will have the opportunity to freed them, take photos, and approach them with care and much respect. Remember not to give these animals food other than that offered by the local attendant.
Would you like to visit Awanacancha? Who would you go with? Leave us your answer in the comment box. If you have more questions or would like us to touch on some other topic in our blog, please don't hesitate to tell us. If you would like to visit this place with us and book a tour, please write to reservations@sumaqhotelperu.com.