The new culinary experiences at sumaq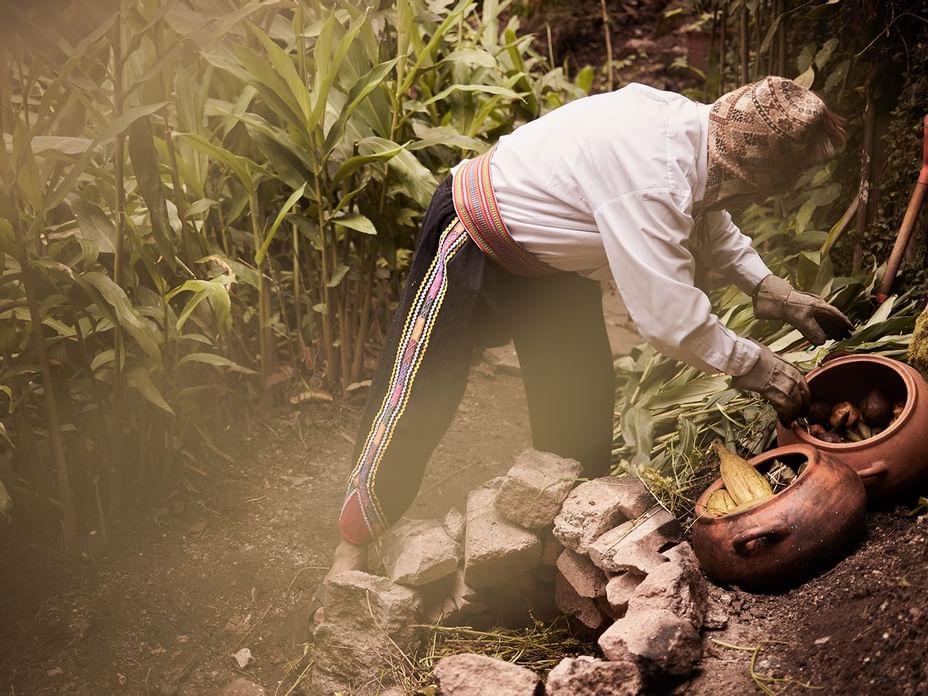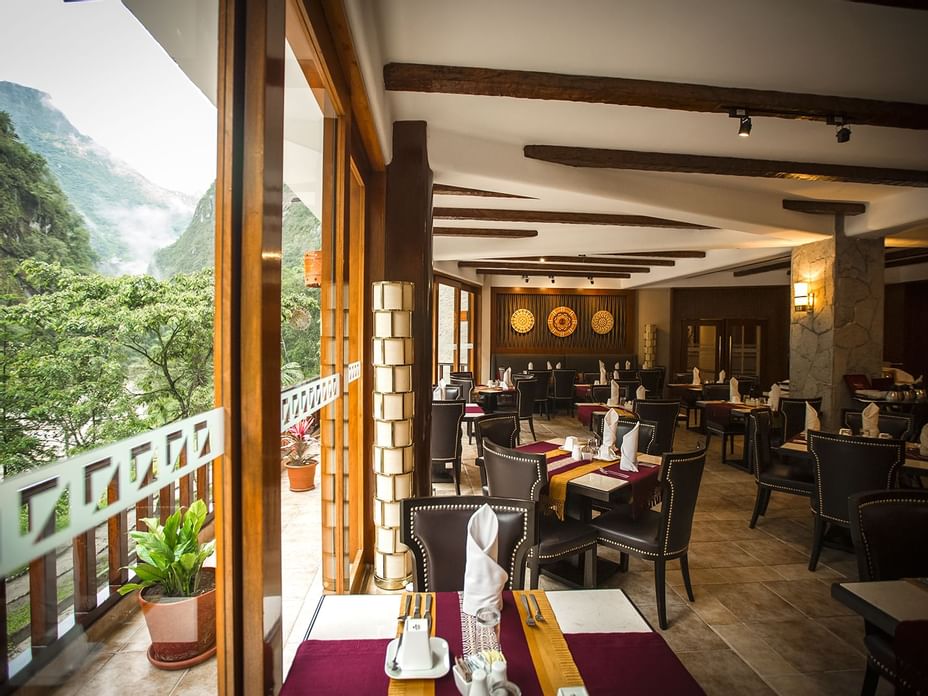 Peru has been recognized for several consecutive years as one of the best countries to fully experience gastronomic tourism. The great variety of products that grow far and wide throughout our territory, and the creativity that emerges from all Peruvians when it comes to the culinary, are the fabulous features that distinguish our cuisine. Sumaq Machu Picchu Hotel is proud to introduce you to the magnificent gastronomic world through presentations, flavors, textures, and aromas that will dazzle your senses.
On the one hand, Sumaq has an abundant variety of delights to offer you in our exclusive Qunuq restaurant. Thanks to the combination of our local and original products with the flavors and modern techniques of the world made by the dedicated chefs, you will enjoy priceless gastronomic experiences. Also, if you are a fan of spirits, Sumaq can offer you original and delicious creations in our Suquy Café & Bar where you will find cocktails made with native ingredients of the region and recipes influenced by the Andean and Peruvian identity that always accompanies us.
We want you to know how lucky we are in Sumaq, because we have the opportunity to share with you not only organic products such as native potatoes from Huatata, mushrooms from Cusipata, fresh fruits from Urquillos, Huayllabamba cheeses, flowers and organic fruits from Lamay, salt from Maras, and trout from Lake Titicaca, but also ancestral knowledge of diverse localities that are assimilated in our recipes thanks to the contribution of each member of our culinary team.
In addition to this, Sumaq offers you to the chance to enhance your culinary experience with our individual or couple's tasting menus, which you can request according to the occasion. For example, if you want to enjoy a romantic evening, we offer you the "Munayki" menu.
Also, if you want to get to know and participate in gastronomy in an active or different way, you can learn how the ancient Pachamanca– earthen oven– is made, taste Andean chichas in a traditional ceramic kero or participate in culinary demonstrations, where you will observe in a personalized way the preparation of our classic ceviche with a Sumaq style variation.
Write to reservations@sumaqhotelperu.com to take a trip to the potato cultivation fields in the historic Sacred Valley of the Incas under the guidance of Manuel Choqque, a renowned expert farmer of native potatoes in the region. Here, you can taste typical dishes and fermented beverages, all made with potatoes. In this opportunity, you will not only come close to the Andean communities and their traditions, but also you will learn of the role of social responsibility that Sumaq has with the local community, because we recognize tourism as a tool for regional development. This is why we value the work and production of the farmers, respect fair trade, and encourage the consumption of native products through the use of these ingredients in our kitchen.