Machu Picchu Mountain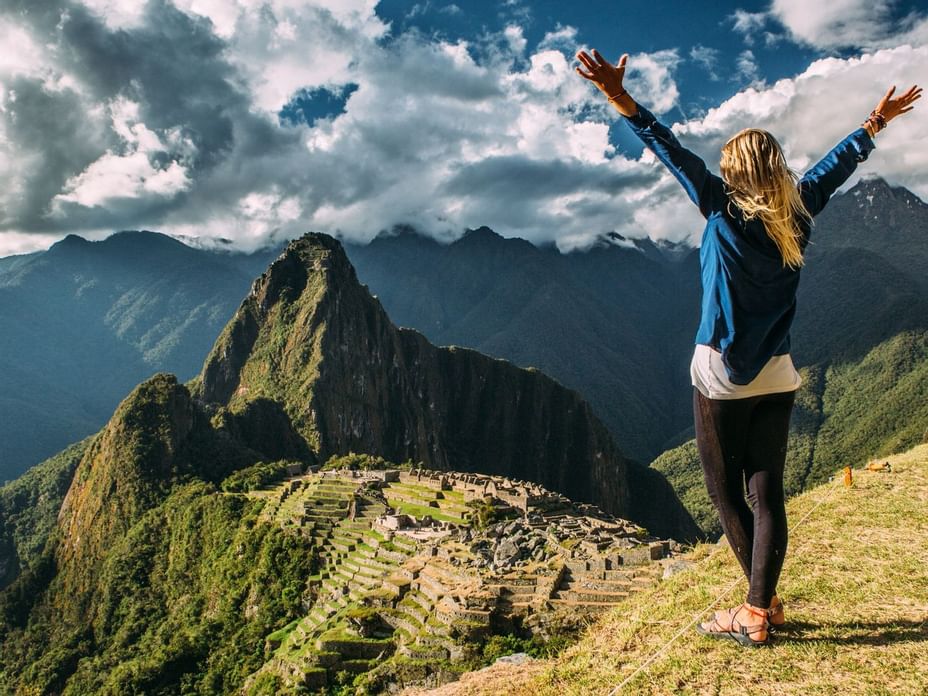 There are 800 permits available daily to hike Machu Picchu Mountain and, like Huayna Picchu, the permits must be purchased along with your entrance to the citadel. However, as more are available and it's less popular, they don't tend to sell out as far in advance.
Climbing to the top of this mountain is a bit longer than Huayna Picchu, and is more up and down with less precarious steps and sheer drop-offs. However, you also climb higher... gaining more than 2000ft in the process. The actually height is greater as well, but the views when you achieve your goal are worth the effort. In the Inca times, ceremonies were held at the top of this peak.