Salkantay route to Machu Picchu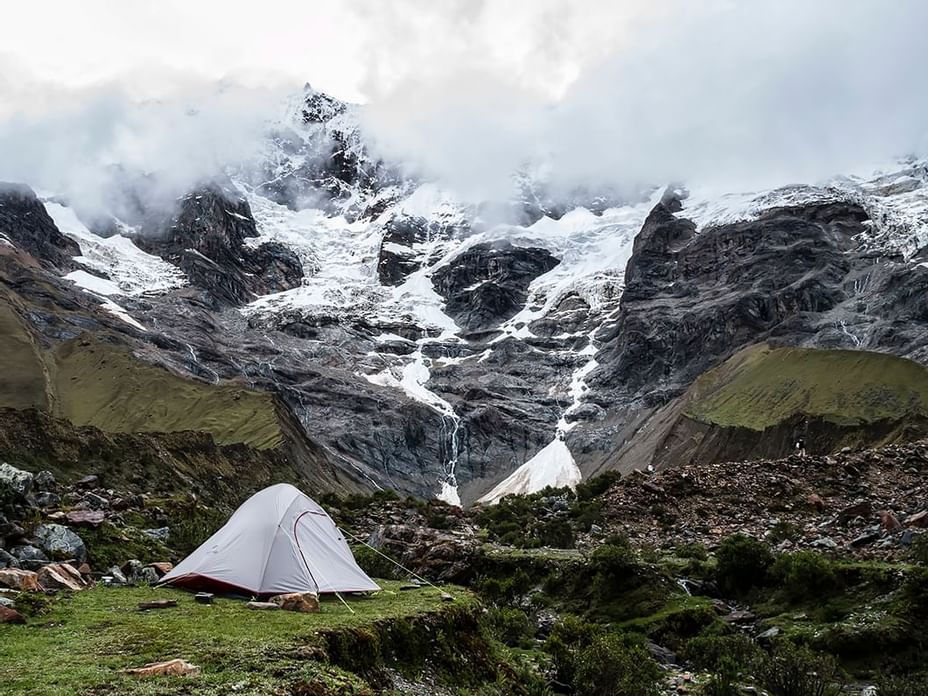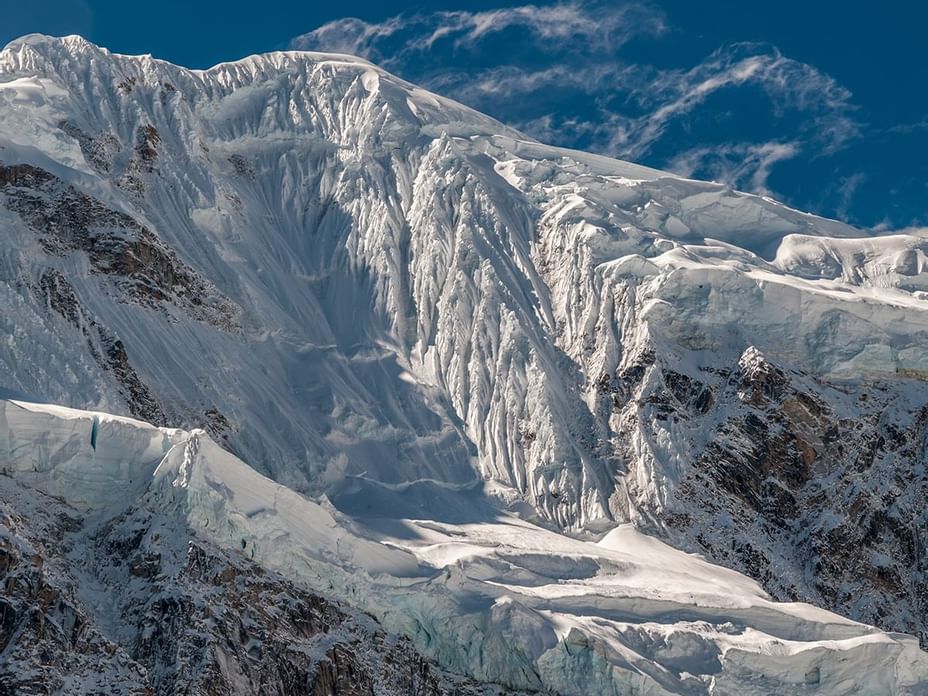 While it is true that there are two fantastic and different routes made for travelers with specific preferences, one that will take you to Machu Picchu is an ancient and remote alternative trail: Salkantay. During this 5-day and 4-night trekking route, you will pass through majestic landscapes, walk among spectacular ecological terrains, enjoy impressive lagoons, see beautiful snow-capped mountains such as Humantay and, undoubtedly, delight yourself with the imposing glacier mountain, Salkantay (Wild Mountain in Quechua). If you are one of those who want to escape from the most famous and congested routes, this trail is an excellent option for you. Because this is an alternate route and not yet regulated by the Peruvian government, it has no quota limit… this is your opportunity!
The alternative Inca Trail, the Salkantay route is an excursion that passes beneath the monumental Salkantay mountain (6,710m / 22,014ft), one of the highest and most impressive of the Peruvian Andes. Apu Salkantay is located in the Vilcanota Range in the Andes of southern Peru. This snow-capped mountain is the second largest in Cusco, after Ausangate (by the Rainbow Mountains). In addition, this route covers 70 km and reaches a height of 4,500 m.s.n.m. (greater than that of the Classic Inca Trails). For this reason, keep in mind that you must be physically prepared and properly acclimated to the altitude so you can fully enjoy this fantastic adventure. 
During the first two days of the Salkantay trek you will be filled with gratification as you pass by the glacier mountains. On the third day, you will enter a warm jungle and, on the fourth, you will arrive at Santa Teresa. From there, you will walk along the train tracks to Aguas Calientes– you will not enter Machu Picchu through the Sun Gate as on the Inca Trail. The excursion to Salkantay was recently named by the National Geographic Adventure Travel magazine to be among the 25 best excursions in the world.
Remember that the best time to visit Machu Picchu is in the dry season (April to October). During those months, there is less chance of rain so the trails are in better condition. Also, do not forget that, due to the medium-moderate difficulty of this excursion, many agencies do not allow children and adults to travel.
Undoubtedly, this alternative route offered by Sumaq Machu Picchu Hotel not only gives you the satisfaction of having enjoyed being in majestic nature, it will also let you know that you are more than your limits.
If you wish to participate in any of our activities, please do not hesitate to write to reservations@sumaqhotelperu.com to have everything prepared for you and your loved ones.