INTI RAYMI: The festival of the sun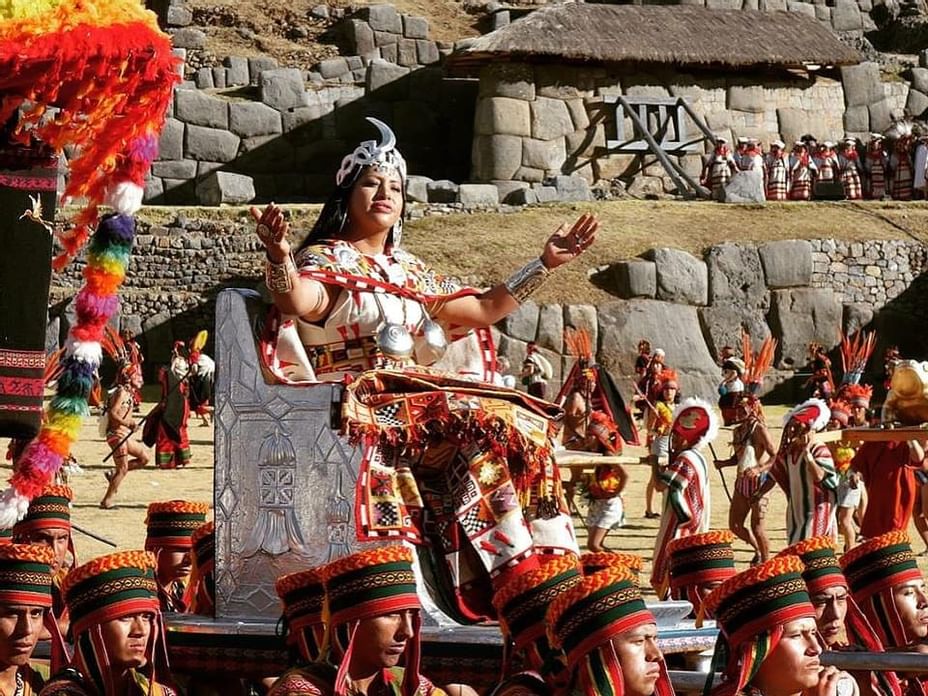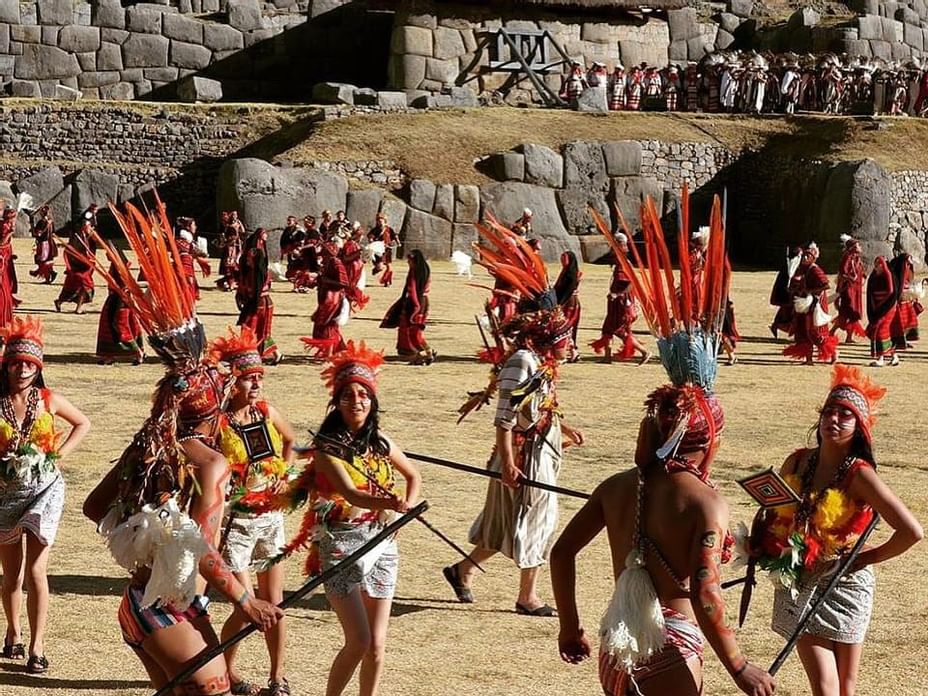 While a large group of people gather in the esplanade of Saqsayhuaman, a few minutes from the center of Cusco, many curious eyes are following what is happening there. Some of them from Cusco and, many others, tourists who are visiting the surroundings. All closely follow the choreographies and figures that make up the protagonists. Everyone knows that in a few days the most influential festivity in the region will take place. Guess what it is? The title has probably given you a clue. In effect, it is Inti Raymi.
From a few days before this exciting performance, the groups that will give life to the Festival of the Sun do not stop rehearsing every detail, to make sure that each step is perfect, synchronized. They know the important mission that has been entrusted to them: to reclaim an ancient Inca ritual.
Every June 24th, this ritual comes back to life in the Cusco region. It represents the ceremony in which the Inca, the highest authority of the Empire, paid tribute to the sun on the winter solstice. It is said that Pachacutec, one of the most recognized Incas for having devised the construction of Machu Picchu, was the one who established this cult but that the Spaniards prohibited the celebration after the conquest. That is why today, this festival is considered to be a vindication of the indigenous culture of Peru, and at Sumaq Machu Picchu Hotel we are very proud to promote knowledge and appreciation of Andean wisdom.
The Festival of the Sun always begins in the Qoricancha temple, on Avenida del Sol, in the esplanade called the "Jardín de Oro" (Garden of Gold). Then, the group approaches the Plaza de Armas, the heart of the city. You can observe the presentation for free in these two places. It starts at 9 a.m., but you should get there a lot earlier as it is an extremely busy event. Then, to finish, the Inca approaches Saqsayhuaman, where a staging takes place that lasts approximately two hours. In this section, it is important to have a ticket.
If you want to know more about Inti Raymi or are interested in attending, please contact us at reservations@sumaqhotelperu.com and we will provide you with all the information necessary so you won't miss the second largest festival in Latin America.