How is Holy Week celebrated in Cusco?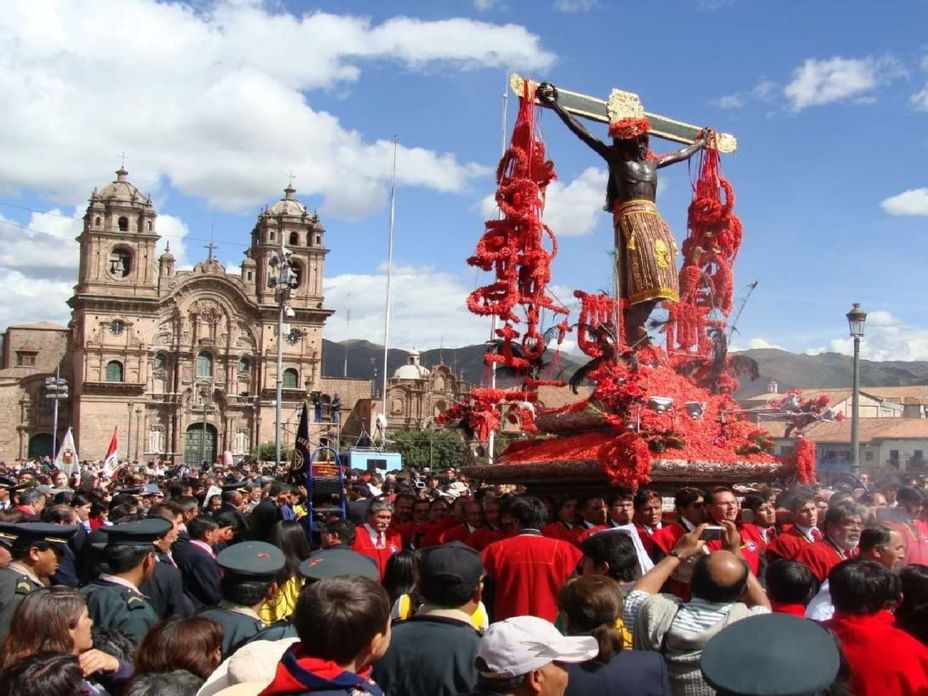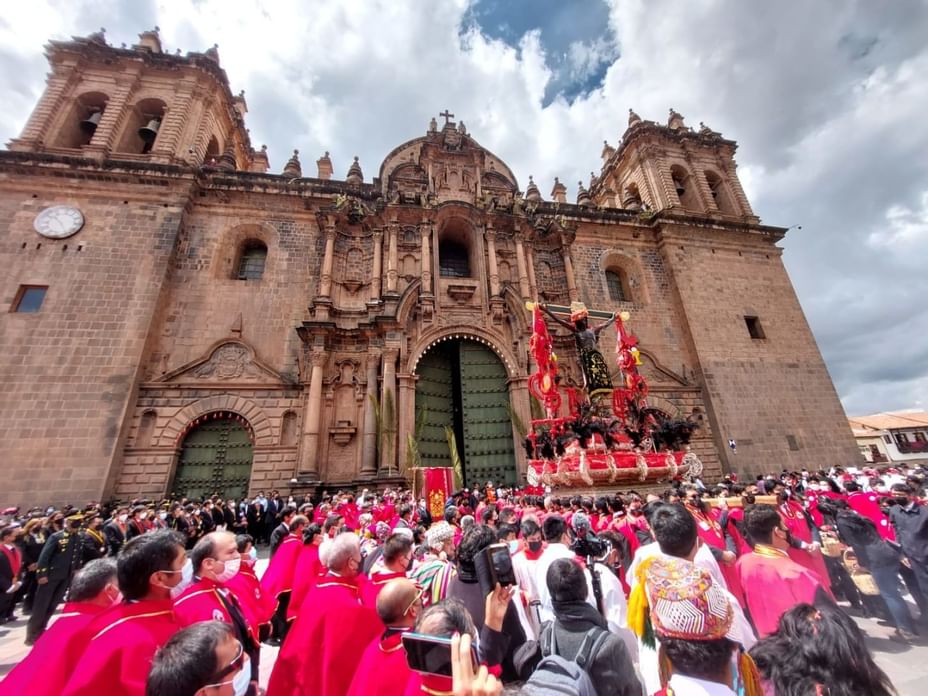 Holy Week celebrations in Cusco, the imperial city of the Incas, are unique and very memorable. The zeal, tradition and culture can be felt in every corner of the city. This 2023, the city dubbed the "navel of the world" is preparing to receive religious travelers to reaffirm their faith during the seven days of celebrations.
Holy Week in Cusco starts a day before the main celebration. Palm Sunday is very special for believers who walk to their nearby churches carrying palm leaves and woven palm leaf crosses. These are blessed by the priest and people then take them back to their houses and place them behind the doors for the protection of their homes.
Easter Monday is the most important day when the Cathedral of Cusco offers the Eucharist every hour, from five in the morning until midday. The pious gather to worship the main patron saint of Holy Week "the Lord of the Earthquakes", a figure to whom many miracles are attributed to, including remaining unscathed after a fire caused by an earthquake, which is also the reason for his dark skin color. For all these reasons, he is venerated and taken in procession to inaugurate Holy Week.
The week continues with the celebration of Maundy Thursday, and the most characteristic feature of how it's celebrated here is the Archbishop of Cusco washing the feet of twelve elderly people, in reference to when Jesus washed his disciples' feet. Likewise, the families of Cusco do the traditional tour of the seven churches and get together at midday for a twelve-course meal, including ulluco soup, potato bake or roasted guinea pig, in remembrance of the last supper of Jesus.
The main stage of the Good Friday celebrations is San Francisco Square with the Way of the Cross ending at the statue of the Pope on Saqsaywaman, an event organized by the Convent of San Francisco. This day is also when the families of Cusco enjoy the traditional twelve-course meal and the encounter of the biers of Christ at the Holy Sepulchre and of the Virgin of Sorrows. It's an unforgettable procession where you can truly feel the zeal of the people attending.
Finally, Resurrection Sunday arrives, the most moving day for the Catholic religion, which starts with a multitude of religious followers at seven in the morning. You can attend the first mass in the morning and listen to the Resurrection Sunday sermon at the Cusco Cathedral. That day, the images of other Cusco saints like San Sebastián and Santa Ana return to their churches of origin until their local processions and get together again on the main square of Cusco the following week.
If you're interested in participating in this unique experience in Cusco, don't hesitate to contact us through our website or by sending us an email at reservations2@sumaqhotelperu.com