Sumaq Gastronomy
The culinary art of Peru is widely recognized by gastronomy experts as one of the most exciting and exquisite cuisines in the world. With Qunuq Restaurant and Suquy Café & Bar, Sumaq Machu Picchu Hotel's cuisine draws on influences from other countries and enhances traditional Peruvian cuisine. It takes Andean roots, foods from local communities– "the culinary legacy of the Incas", and fuses them with contemporary culinary techniques in authentic menus with an unforgettable style.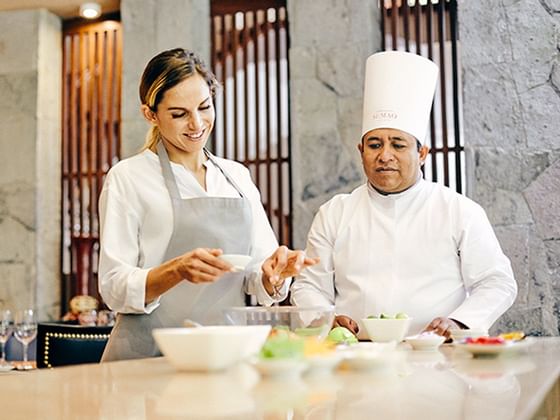 Culinary Demonstrations
Mini Chef Classes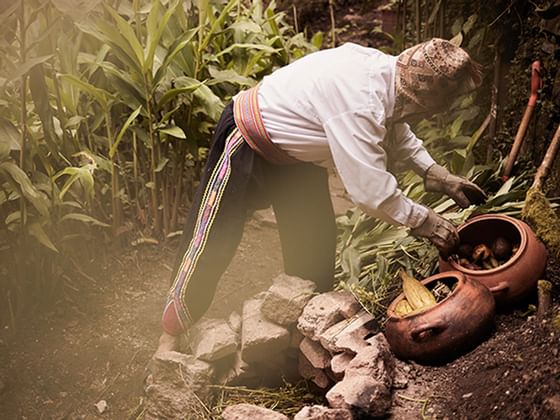 The Culinary Demonstration of Pachamanca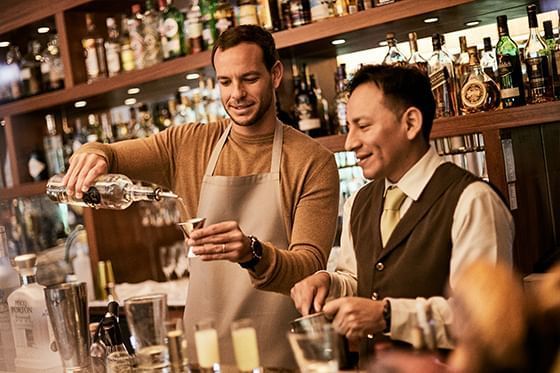 Cooking and Bar Masterclass
Tasting Menus
In addition to the regular menu, we also have unique tasting menus that offer a fabulous way to try more of our master chef's delicious creations. Please let us know if we can reserve one of these exclusive options for you!
Gastronomy with Social Commitment
Throughout the year, Sumaq works in partnership with communities located high in the Andes, such as Quishuarcancha, Parcaraqui, and Huatata in Chinchero, as well as the small community of Ccorca that is home to fewer than 200 people. With their high quality ingredients, such as the potatoes from Huatata where 350 different varieties are grown, Sumaq pairs modern gastronomic techniques to create dishes that have been highlighted at some of the top gastronomic events in the world including City Meals on Wheels in NYC in 2018 and Virtuoso's Culinary Globetrotting event in Las Vegas. As we support and work hand-in-hand with our community partners, we want to honor them and show the world one more reason why these ancient traditions should be valued. Without them, our culinary offerings distinguished at these global events could not exist.