Welcome to the Sumaq Machu Picchu Hotel
Feel the Andean Wisdom from Within
Sumaq Machu Picchu hotel, named one of South America's best hotels by Condé Nast Traveler and Travel + Leisure, is located at the foot of the historic sanctuary of Machu Picchu near the beautiful Vilcanota River, and offers impressive views of the mountains and landscapes. A hotel with a contemporary Andean style inspired by the ancient Peruvian cultures, Sumaq Machu Picchu Hotel offers personalized luxury service, innovative Peruvian cuisine, and a relaxing spa that features ancient Inca treatments for the body and mind. Cultural experiences that highlight mystic connections with local traditions include an authentic Andean wedding ceremony and exploring Machu Picchu with a Shaman.
The luxury property features 62 exquisitely appointed rooms and suites, including 1 imperial suite, 2 junior suites and 59 standard rooms. An array of special experiences is included, among them a culinary demonstration and, for children and mini--chef classes. Sumaq has been awarded Rainforest Alliance certification for its focus on sustainability, has received a certificate of excellence from TripAdvisor for five consecutive years, was on the 2018 list of the 10 Best Hotels in South America by the renowned Travel + Leisure magazine, won the World Travel Award for the Best Boutique Hotel in Peru, and is also found in the Top 10 Best Hotels in the 2019 Condé Nast's Readers' Choice Awards. It addition, it belongs to important travel consortiums such as Virtuoso, Signature, Select Hotels, and Traveller Made.
Sumaq Machu Picchu Hotel
Providing memorable experiences to the world is in everything we do at Sumaq. Our hotel is dedicated to creating transcendent moments in the lives of our travelers.
Our guest can complement the adventure of visiting Machu Picchu with unique experiences that will take them to discover the incredible gastronomy culture and mysticism of this place.
Disconnect from the routine of the city toreconnect with the planet.
Dining
Discover our Tasting Menus: exquisite, authentic and rich in native ingredients that enhance our regional gastronomy.
Memorable experiences
Immerse yourself in cultural, culinary and mystical experiences that will transform your sense of life.
Wellness
Let us pamper you with an array of indulgent massages, facial treatments and therapies designed for individuals and couples.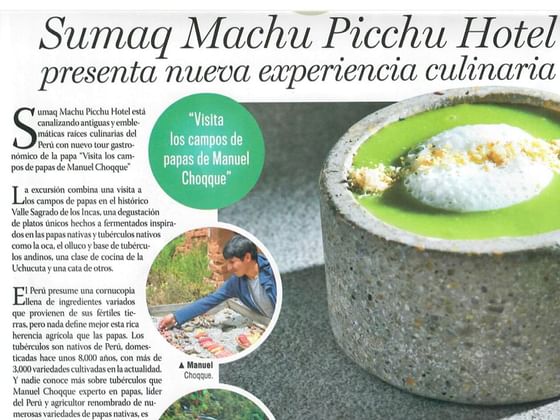 Turistampa
Sumaq Machu Picchu Hotel está canalizando antiguas y emblemáticas raíces culinarias del Perú con nuevo tour gastronómico de la papa "Visita a los campos de papas de Manuel Choqque". La excursión combina una visita a los campos de papas en el histórico Valle Sagrado de los Incas, una degustación de platos únicos.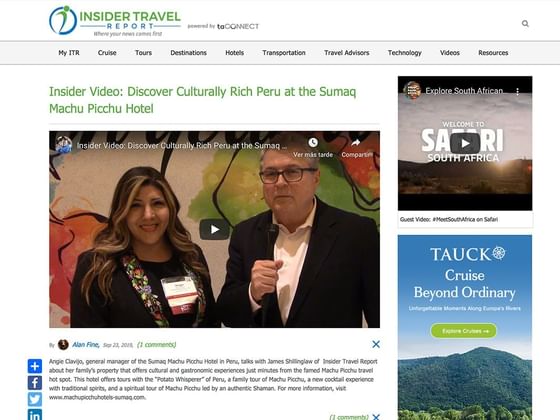 Insider Travel Report
Angie Clavijo, general manager of the Sumaq Machu Picchu Hotel in Peru, talks with James Shillinglaw of Insider Travel Report about her family's property that offers cultural and gastronomic experiences just minutes from the famed Machu Picchu travel hot spot. This hotel offers tours with the "Potato Whisperer" of Peru.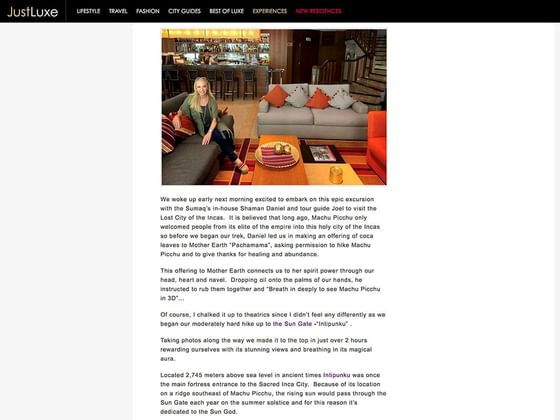 JustLuxe
The magic of Machu Picchu was made even more special staying at The Sumaq Hotel and experiencing its five-star personalized luxury touches. Their warm Peruvian hospitality was felt from the moment of our arrival with welcome drinks and bite size treats at check-in and special thank you note waiting upon entering our Deluxe Andean Suite with its stunning view of the river below.
Memberships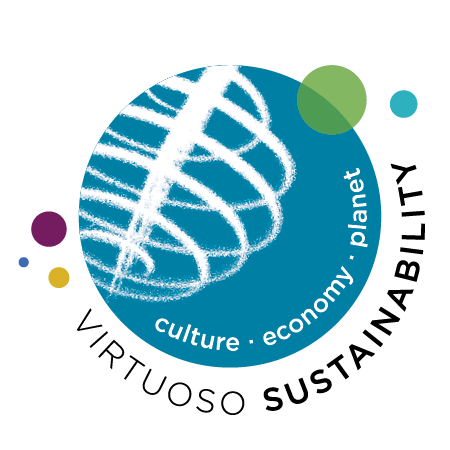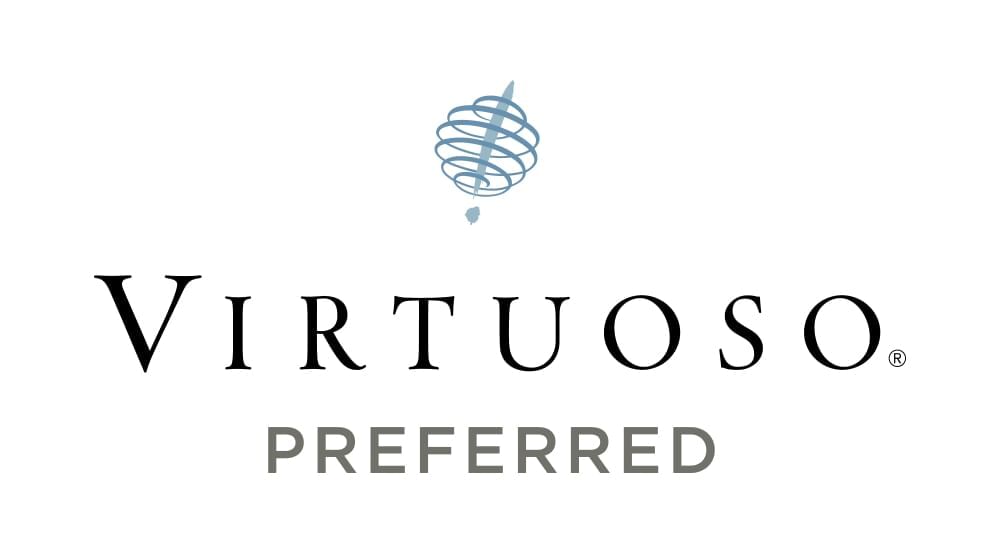 Awards